Ginchu Games was founded in 2011, and it is very expanding game developing company who comes up with new concepts in gaming industry.
Ginchu Games had very less downloads for newly added games in playstore. And as having less downloads there was very low revenue.
GameADzone initiated to help them with proper solution to gain the user downloads for newly added games.
The Primary feature of the GameADzone is "More Games" button which helps user to cross promote belonging games. Ginchu Games have implemented this feature in all of those games with attractive button in every screen of each game.
This feature is uniquely represented to GameADzone and it is one of the best features of the game world to acquire more new users. Provides a list of apps or games to do the marketing of your games. Add campaign and get all users in touch with all games.
It is thoroughly based on AI (Artificial Intelligence) and it is researching the actual interest of the users and show them similar kind of games to capture the more users attention.
GameADzone also analyzed the problem and implemented AdMob Interstitial Ads. Please check below Ads implementation.
Interstitial ads are full-screen ads that cover the interface of their host app. They're typically displayed at natural transition points in the flow of an app, such as between activities or during the pause between levels in a game.
After taking this approach there was a raise in game downloads  by 22% and as we converted multiple requests to single request, we found very good jump in eCPMs as well.These all action was performed without compromising user playing experience.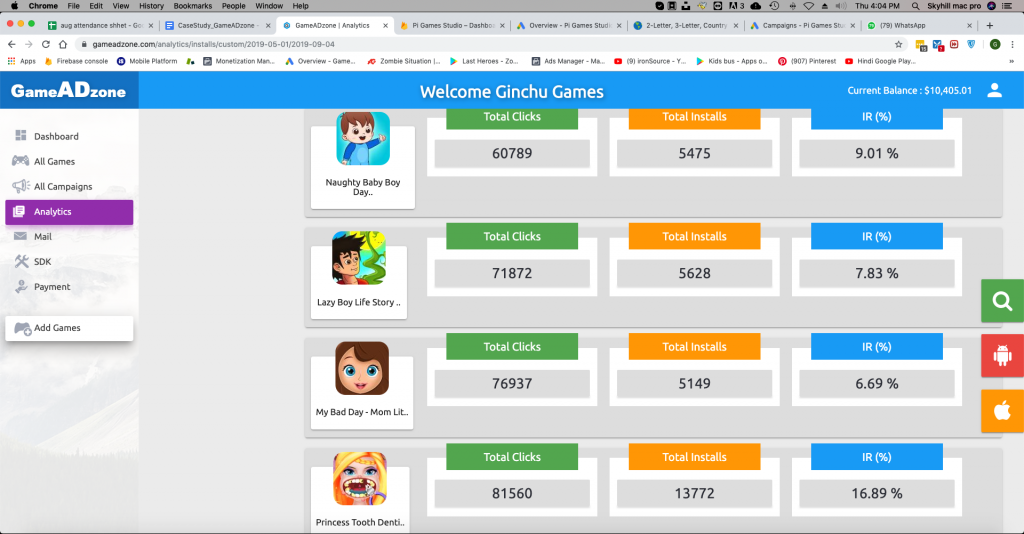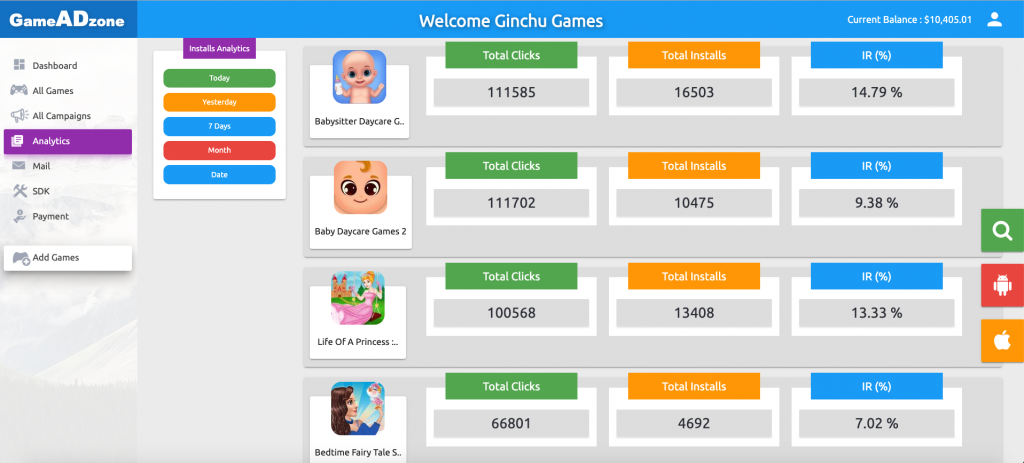 Increase downloads & ad revenue of newly added games

Ad format optimization strategy to use interstitial ads

Increase eCPM & Keep user experience intact
Integrated GameADzone MoreGames

Implemented AdMob interstitial ads

Converted multiple requests to single request
22% increase in total downloads

Increase of eCPM

No negative impact on user experience